Kenapa ramai yang beli
ALYSA TOP

BELLA AMMARA?
ADA 7 SEBAB KENAPA RAMAI YANG PILIH ALYSA TOP SEBAGAI PILIHAN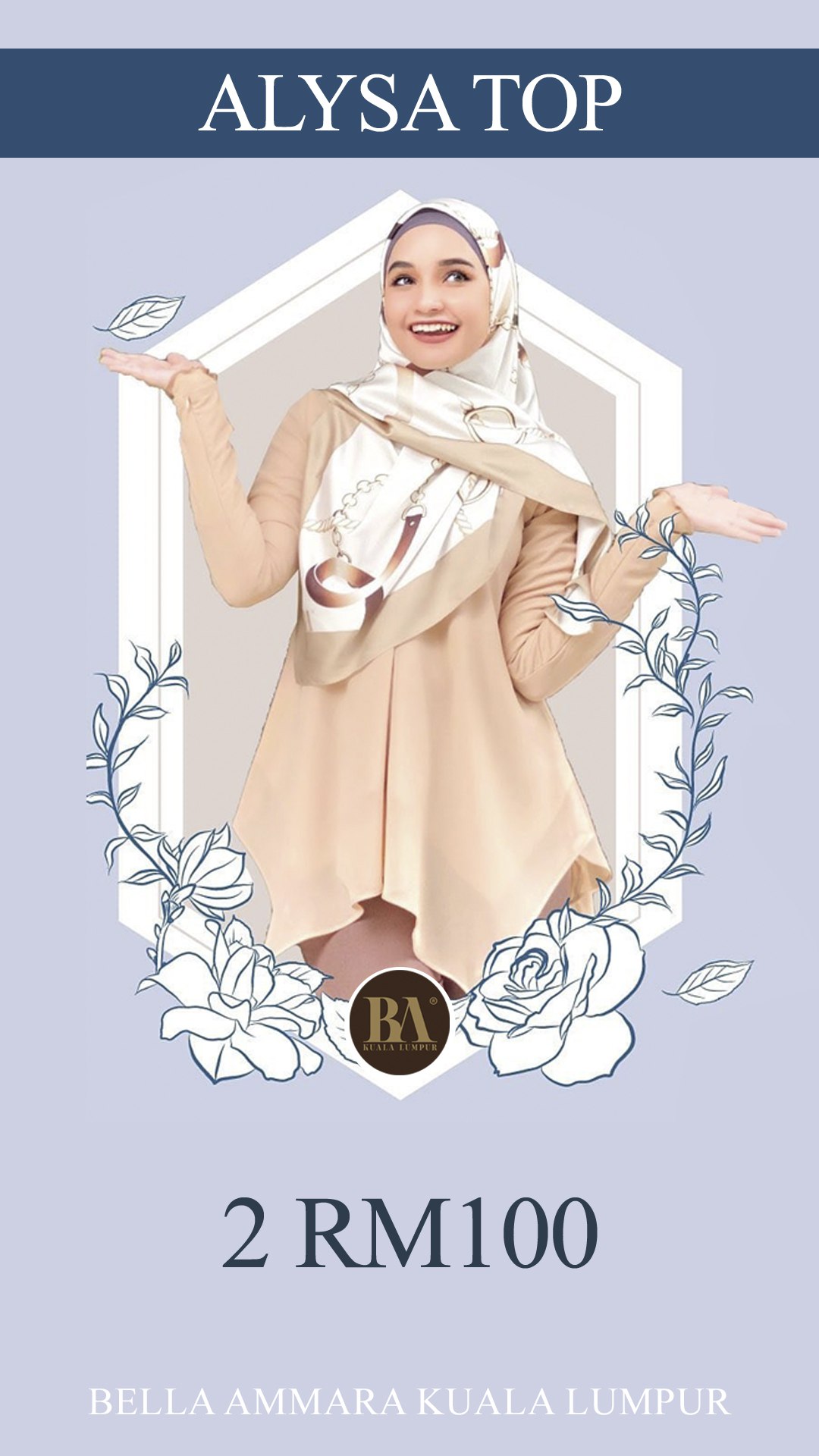 ALYSA TOP LIGHT BROWN
Sebab utama nya harga mampu milik 1 pasang RM89 , and nak pulak kalau PREORDER awal dapat harga PROMO 2 pasang RM100 , sebab tula terjual lebih 16,000 pasang batch pertama haritu. tapi Belle bagitahu awal-awal ya, 50 orang terawal je dapat harga PROMO ni tau.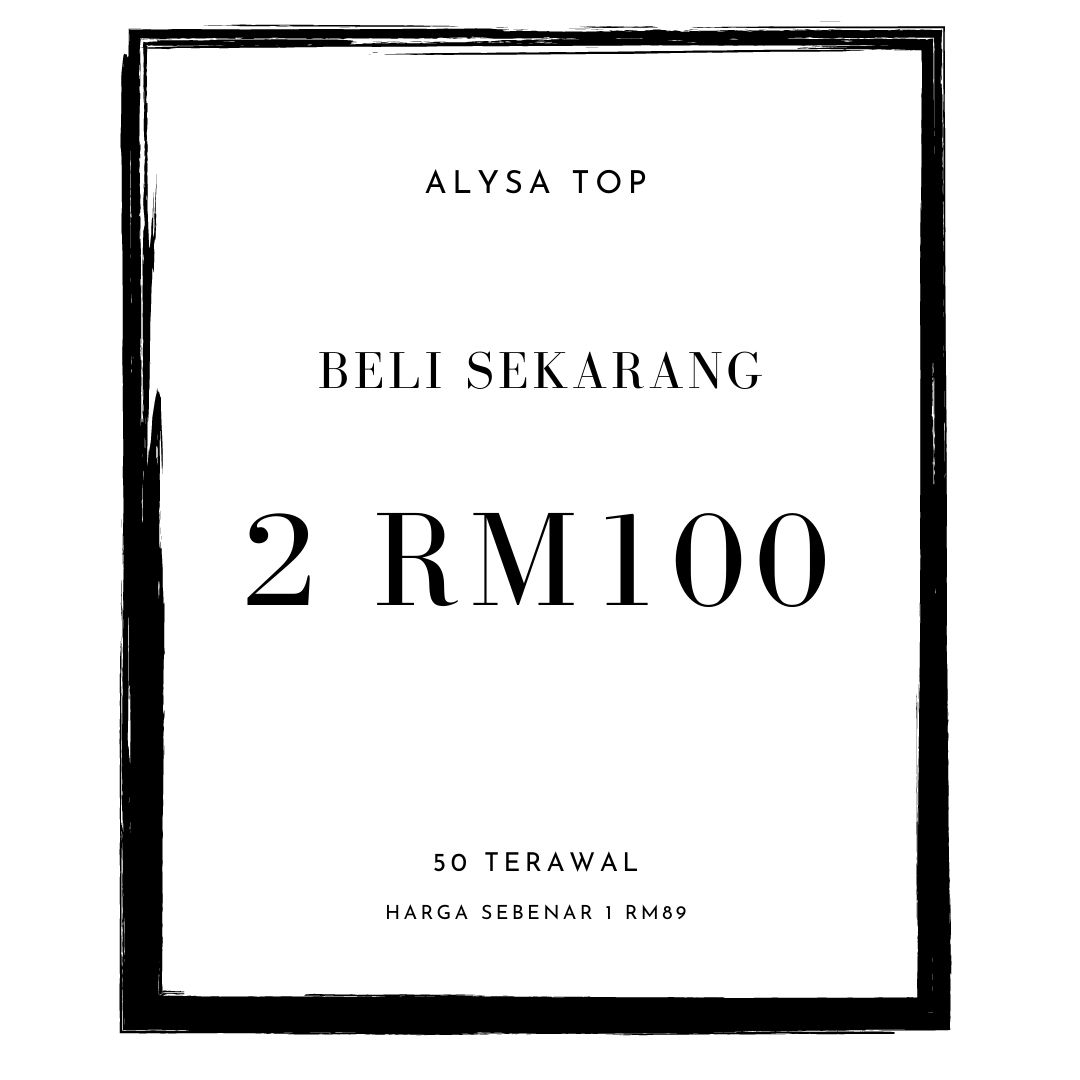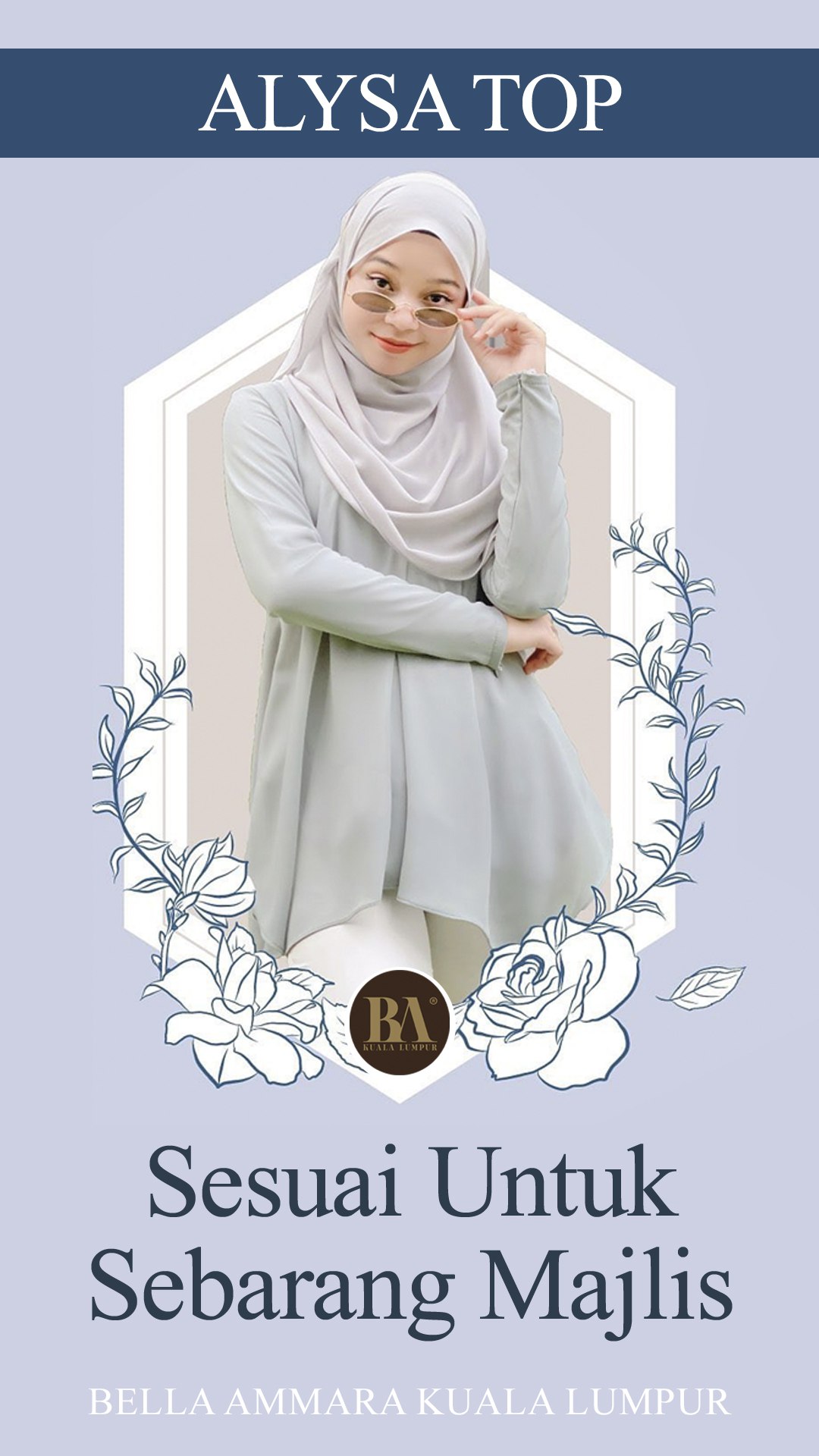 ALYSA TOP GREY
Sebenarnya Kawan-kawan Belle selalu pening nak cari baju CASUAL yang SESUAI PAKAI SIANG DAN MALAM tapi tak nak over sangat... yang boleh pakai pergi kerja, pergi keluar Mall, pergi majlis kenduri ataupun apa-apa majlis keramaian...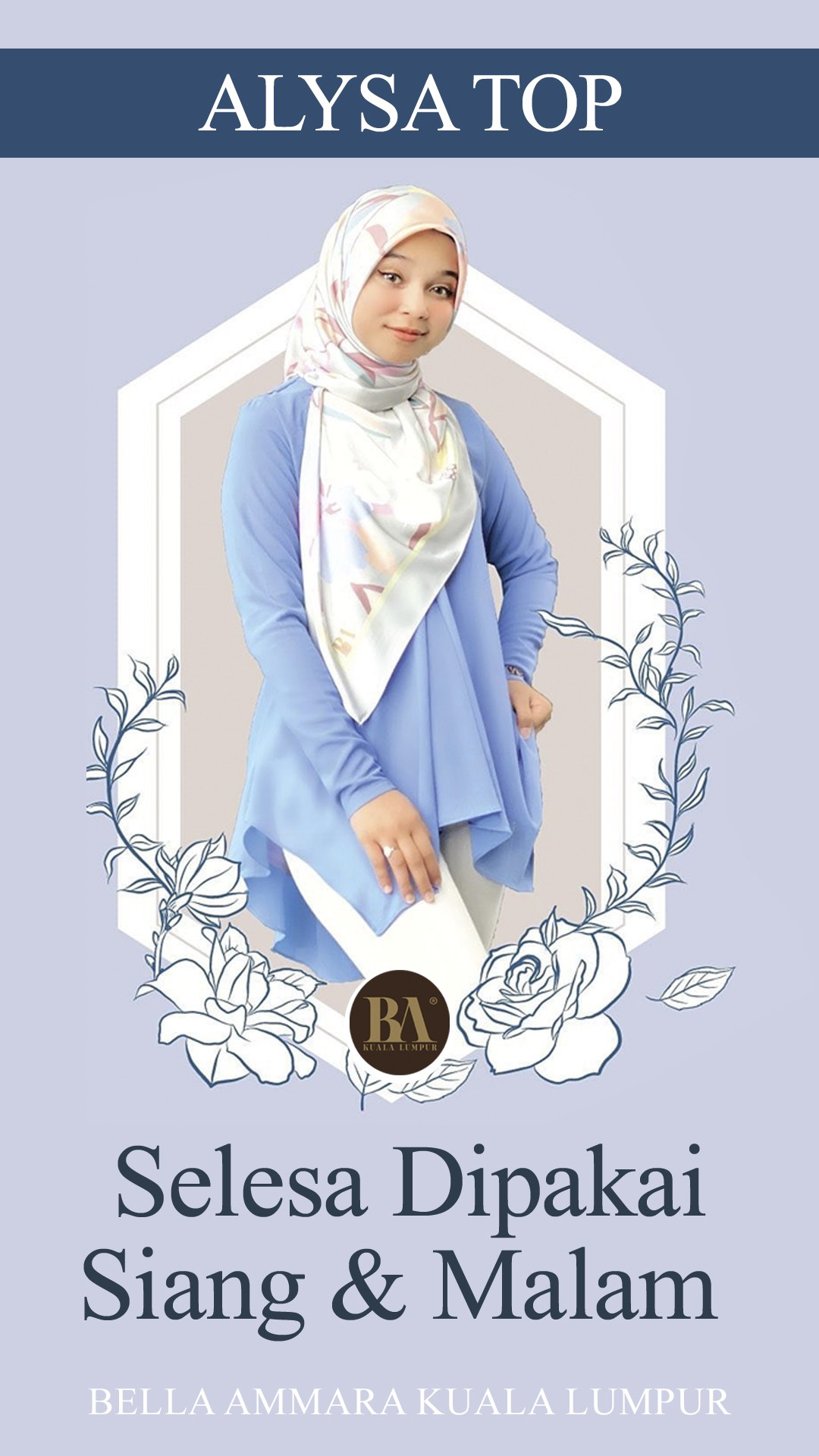 ALYSA TOP BLUE VIOLET
Paling penting nak yang SELESA, MATERIAL KUALITI MAHAL tapi harga tak cekik darah...
Batch sebelum ni Belle keluarkan 10 Warna , tapi kali ni Belle tambah and keluarkan lagi 7 WARNA BARU , warna pastel sesuai untuk siapa yang suka warna-warna soft, sebab kebanyakan #BALovers da ade semua koleksi 10 Warna Alysa Top.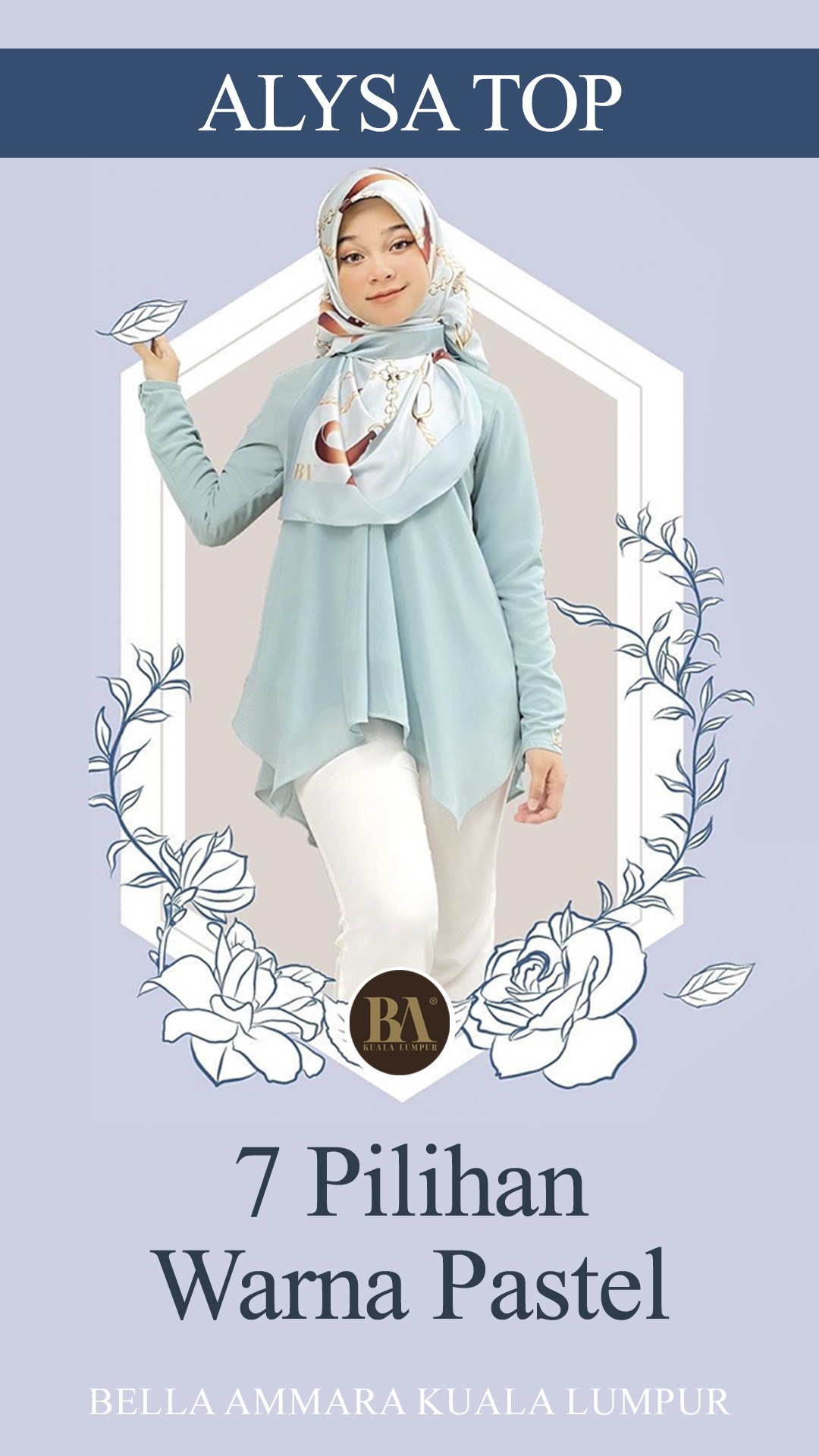 ALYSA TOP DUSTY GREEN

Kawan Belle semua mak-mak yang masih BF FRIENDLY , and kalau boleh pakaian nak yang senang nak handle anak-anak...

Belle nak share lagi satu bende, Alysa Top ni paling best WUDHU FRIENDLY , so kalau keluar rumah , boleh terus solat tanpa risau sebab design baju yang LABUH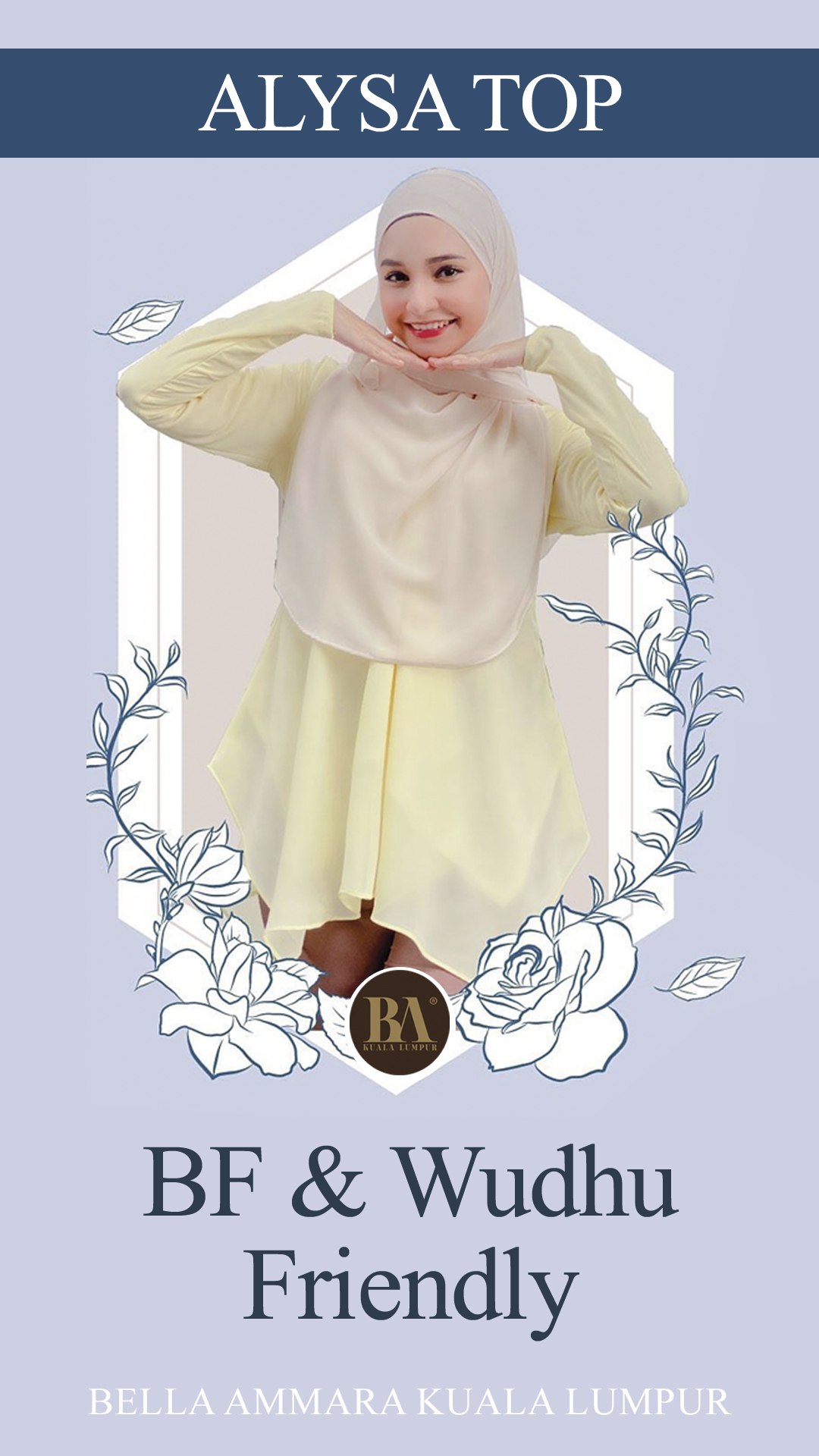 ALYSA TOP YELLOW
Sebab tula Belle design baju ni tuk semua #BALovers .. so korang pun tak perlu pening macam kawan-kawan Bella...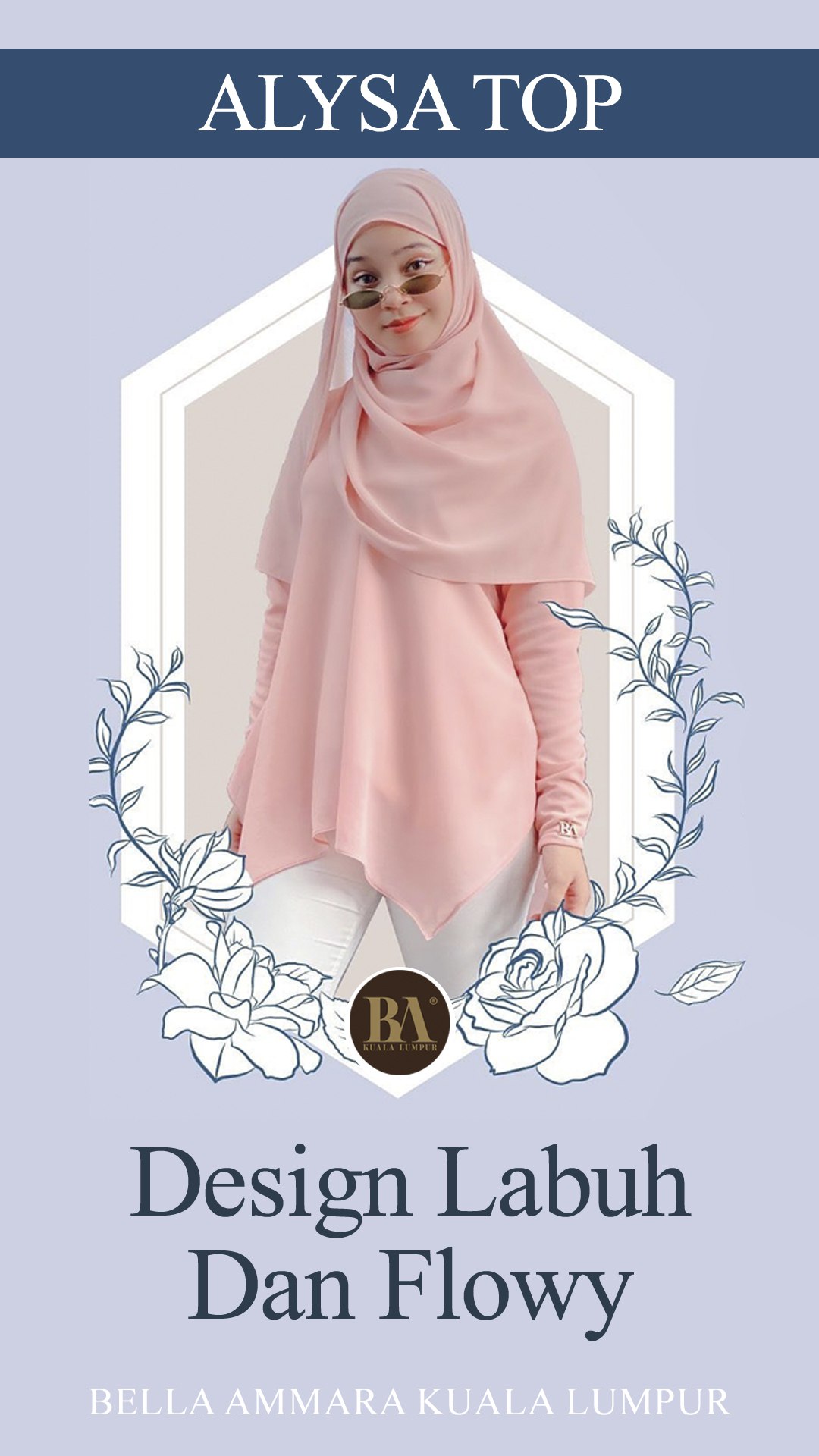 ALYSA TOP DUSTY PEACH
Paling best baju ni FLOWY and memang nampak 10 tahun muda kalau pakai
Okey Belle nak share warna2 yang available okey

Alysa Top ni 1 pasang RM89 , Belle nak buat PROMO 2 PASANG RM100 , tapi untuk 50 orang terawal yang PREORDER , so siapa cepat dia dapat tau